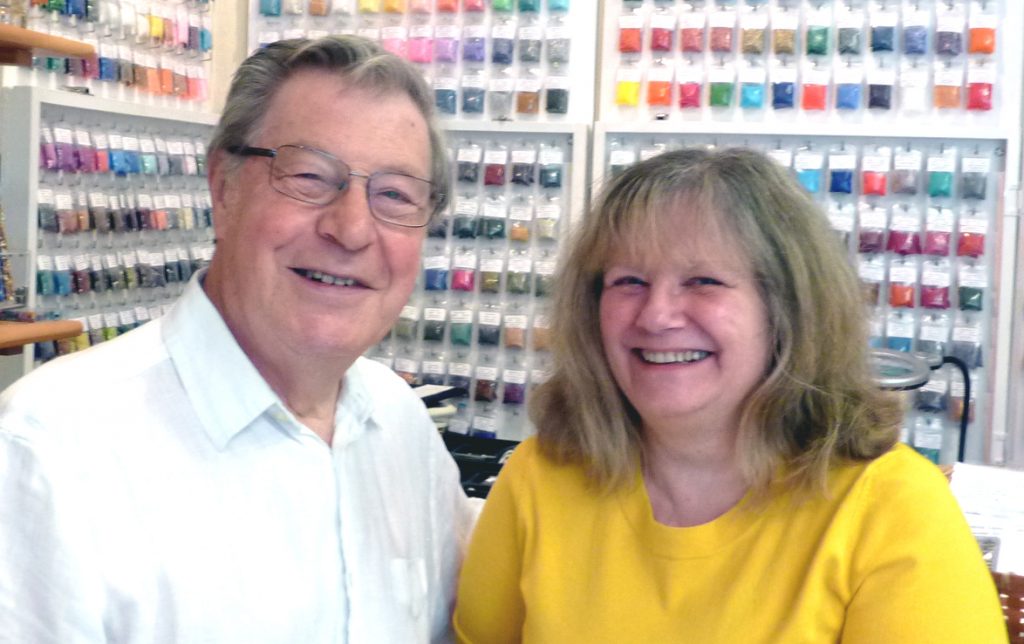 We supply beads, needles, threads and all sorts of other things specially for beadweaving. We can help with your beading journey in all sorts of ways and are usually at the end of the phone, so if you need any help please call.
Do you have a pattern or chart that has lots of different Delica beads? Do you want a more cost effective way to buy the beads you need in smaller quantities?
Then search no more. We are extending the service we already offer to our A Muse Ink customers.
Our Delica beads are normally available in 10g bags, but we are happy to provide beads in quantities of as little as 1g if you need them for a project. Just email us (kathryn@halfpenney.co.uk) with your list of Miyuki numbers and quantities and we will quote you for the beads we have in stock. If we don't have your number in stock we will look for a suitable alternative. Each colour will be bagged separately and labelled with its number and everything neatly packed for your project.
You are under no obligation by asking for a quote, but if you want to go ahead, then you can buy just the beads with the same numbers or accept the substitutions as well.
You have nothing to lose and everything to gain by sending us your list for a quote.
The Premier Bead Fairs in the North West
Traders from all over the Country visit us at Haydock Park and you will find the widest range of beads in the North West all in one place.
By visiting us you can feel the quality before you buy and see the beautiful colours true to life.
Demonstrations and 'Av a Go' with our traders – see demonstrations of their products and av a go yourself!
Free prize draw – win a hamper of beading goodies, donated by our trader
Food service offering drinks, hot and cold food and cakes
Chill-out zone where you can sit and read the Sunday papers
Free and very large car park which includes designated blue badge spaces.
We will be at the following bead fairs in 2019:

Sunday 22nd September 2019, Leeds Bead Fair, Garforth
Sunday 29th September 2019, Haydock Park Bead Festival
Saturday 19th October 2019, The Big Bead Show, Sandown Park Racecourse
Sunday 3rd November 2019, Cheshire Bead Fair, Nantwich Civic Hall
We look forward to meeting you.