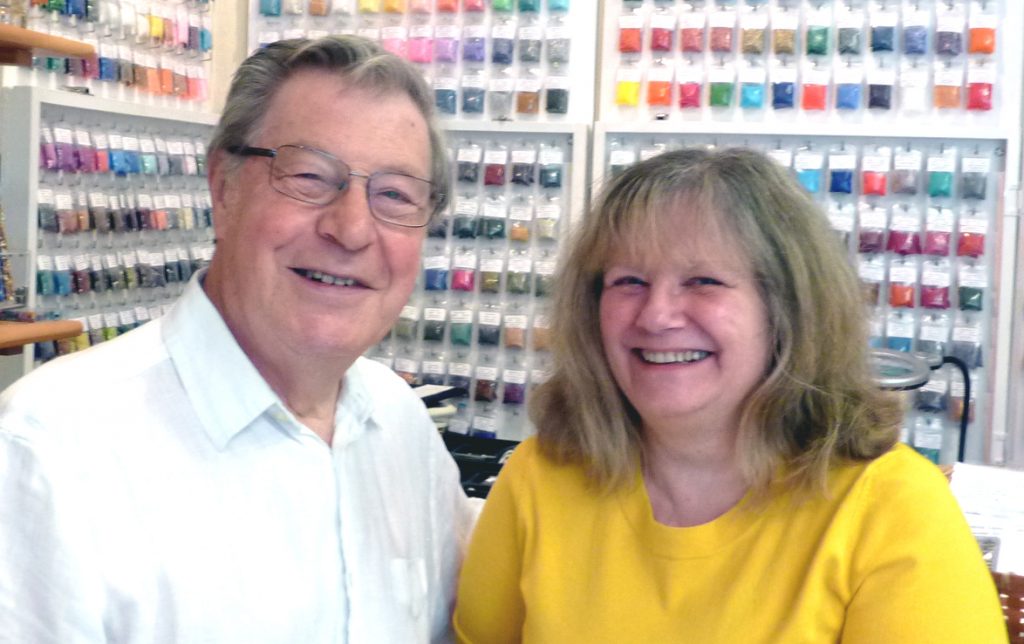 We supply beads, needles, threads and all sorts of other things specially for beadweaving. We can help with your beading journey in all sorts of ways and are usually at the end of the phone, so if you need any help please call.
Changes to our references for Delica Beads
Our Delica bead numbers are the same as those used by Miyuki, and have had HD in front, but this is now changing to simplify your use of the search function on the website.
Over the coming days, we will be changing all the description codes to the same DB prefix that Miyuki use. This will be done as quickly as possible to minimise confusion. Please note that to avoid waste, pack labels will only be changed when we need to re-print them, so if you order DB001, the label on the pack you receive may still say HD001.
An update….
We are pleased to confirm that the Bead Festival at Haydock Park will continue in 2020.
Nigel (Mr Bead) and Johnny (Southampton Bead Shop) have joined forces to organise the show. Go to www.beadsupnorth.co.uk for updates.
We have made a difficult decision that the Cheshire Bead Fair in November was the last one where we would have a stand. We have had a great time meeting everyone and we do hope to visit some shows 'on the other side'. Rest assured that the online store, our bead groups and workshops will continue and we will always welcome visitors to The Beading Room. Just remember to ring before you visit to make sure we will be in!
Happy beading!