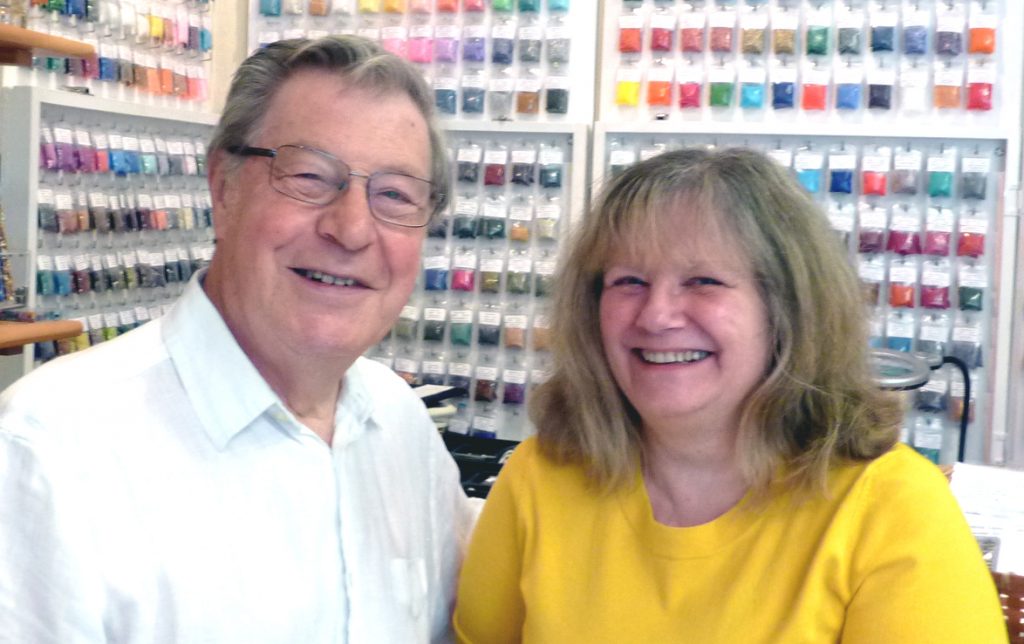 We supply beads, needles, threads and all sorts of other things specially for beadweaving. We can help with your beading journey in all sorts of ways and are usually at the end of the phone, so if you need any help please call.
Do you have a pattern or chart that has lots of different Delica beads? Do you want a more cost effective way to buy the beads you need in smaller quantities?
Then search no more. We are extending the service we already offer to our A Muse Ink customers.
Our Delica beads are normally available in 10g bags, but we are happy to provide beads in quantities of as little as 1g if you need them for a project. Just email us (kathryn@halfpenney.co.uk) with your list of Miyuki numbers and quantities and we will quote you for the beads we have in stock. If we don't have your number in stock we will look for a suitable alternative. Each colour will be bagged separately and labelled with its number and everything neatly packed for your project.
You are under no obligation by asking for a quote, but if you want to go ahead, then you can buy just the beads with the same numbers or accept the substitutions as well.
You have nothing to lose and everything to gain by sending us your list for a quote.
An update….
We are pleased to confirm that the Bead Festival at Haydock Park will continue in 2020.
Nigel (Mr Bead) and Johnny (Southampton Bead Shop) have joined forces to organise the show. Go to www.beadsupnorth.co.uk for updates.
We have made a difficult decision that the Cheshire Bead Fair in November was the last one where we would have a stand. We have had a great time meeting everyone and we do hope to visit some shows 'on the other side'. Rest assured that the online store, our bead groups and workshops will continue and we will always welcome visitors to The Beading Room. Just remember to ring before you visit to make sure we will be in!
Happy beading!