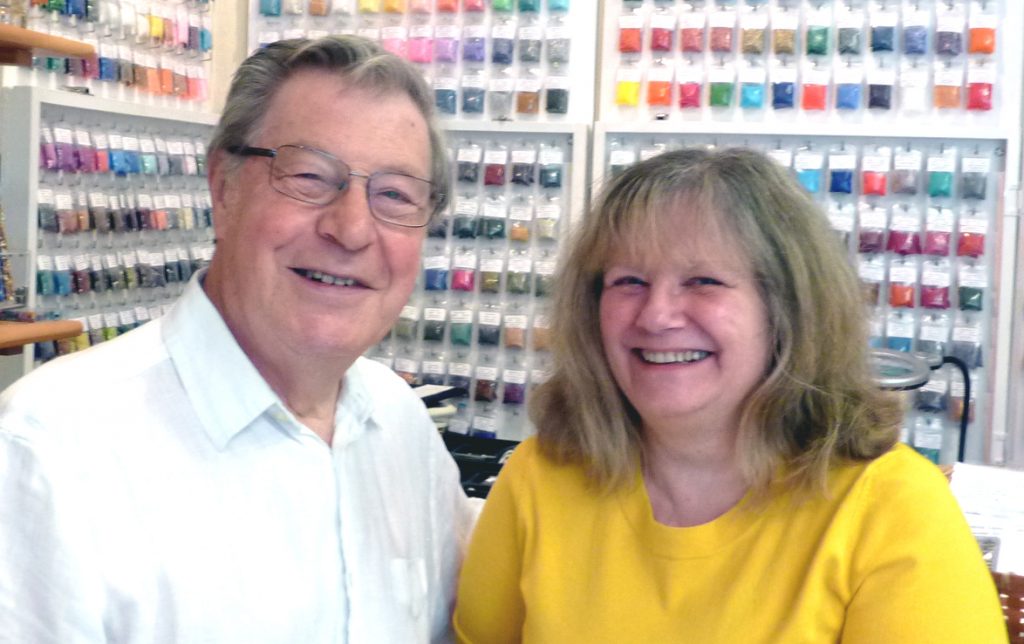 We supply beads, needles, threads and all sorts of other things specially for beadweaving. We can help with your beading journey in all sorts of ways and are usually at the end of the phone, so if you need any help please call.
Delica Beads By The Gram – NOW AVAILABLE ONLINE
I'm thrilled to say that you can now buy your Delica size 11 beads by the gram directly from our website – you no longer need to wait for a quote. We have been planning this enhancement to the site for a while and I hope that it will encourage many of you to now try those larger pieces that take just a few beads of lots of colours.
According to Miyuki there are about 200 size 11 Delica beads per gram. However, the quantity can vary depending on the finish of the beads and can be between 180-200.
The quantity ordered of each colour will be weighed and bagged before being labelled with the DB number and weight supplied. As these packs will be weighed to order, they may take a little longer to send out during busy periods, but in the majority of cases we expect to still be able to dispatch your orders on the next working day at the latest.
This service is available for all the Delica size 11 beads in our main range and excludes any reduced price and clearance colours and sizes.
Happy days, and happy beading.