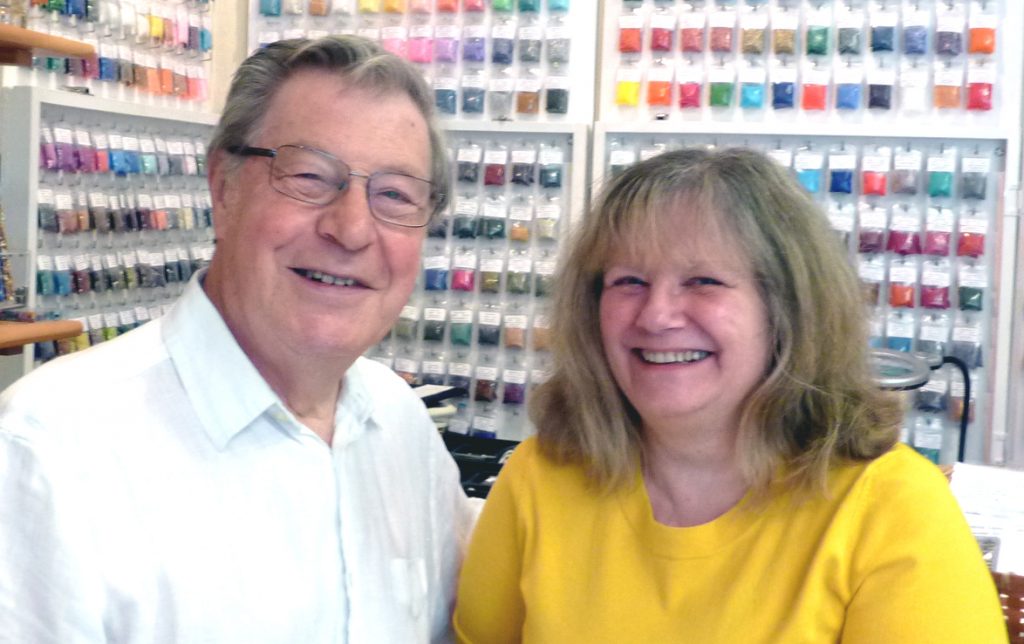 We supply beads, needles, threads and all sorts of other things specially for beadweaving. We can help with your beading journey in all sorts of ways and are usually at the end of the phone, so if you need any help please call.
Latest design by Chris Manes, A Muse Ink
I'm pleased that Chris has a new design and we now have "Cirque Visage" in stock and now has a Word Chart included with the colour chart. This tapestry design is much larger that the amulet bags and has a lot more colours – 25 in all! They are so bright and vibrant, and I can't wait to get mine finished and framed!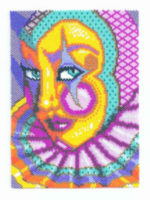 I understand that they are working to create Word Maps for the amulet bags already in their range, so do please let me know if there is one that you want and I'll see if I can get hold of it for you.
I've caught up with some news about the Bead Fair at Haydock Park on 26th April. As well as lots of beads it now includes Lace & Textiles.
You can buy reduced price tickets online NOW – but only until end of Jan.
Click the link below for more info.
https://www.beadsupnorth.co.uk/index.php/beadsupnorthtickets
We have made a difficult decision that the Cheshire Bead Fair in November was the last one where we would have a stand. We have had a great time meeting everyone and we do hope to visit some shows 'on the other side'. Rest assured that the online store, our bead groups and workshops will continue and we will always welcome visitors to The Beading Room. Just remember to ring before you visit to make sure we will be in!
Happy beading!