Did you know that you can buy our card gift vouchers online? Well, you do now, and what's more there are now 4 new designs to choose from.
You can choose from £10, £15, £20, £25 and £30. We will send the card voucher to you with an envelope so that you can write your greeting inside and then post it on to the lucky beader. Short on time? Enter a different delivery address, give us details of the greeting required in the notes box at checkout , and we can send it direct on your behalf.
Each design has a different greeting so you can choose from A GIFT FOR YOU, HAPPY BIRTHDAY, MERRY CHRISTMAS and THANK YOU. I am happy to customise the greeting – just tell me what you want instead and I can do that for you.

Card Gift Vouchers can be used here at The Beading Room, for telephone orders and online.
We also have E-Gift Vouchers available where I will email a unique code to you that you can then send on to your beading friend with your best wishes. This is not an automatic service and we do say to allow 2 working days for your Voucher to arrive, but it rarely takes that long.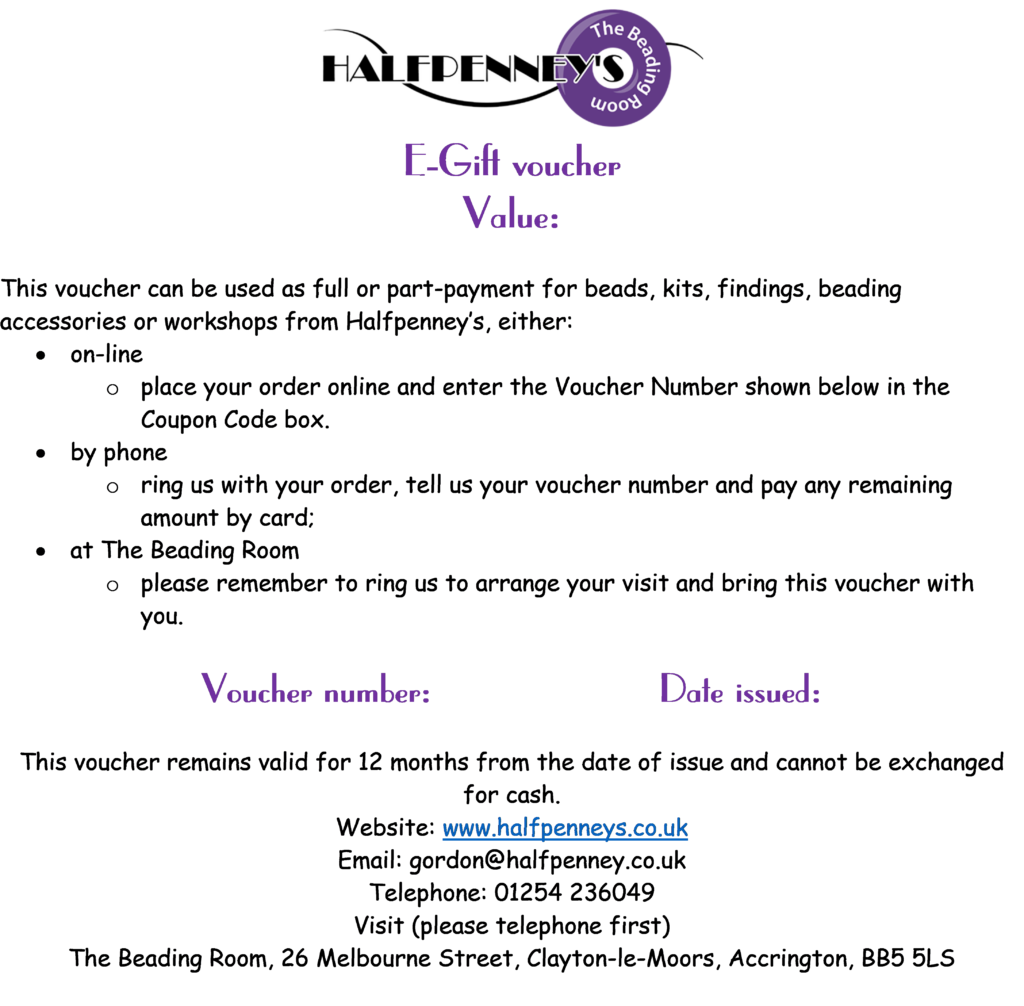 All gift vouchers are valid for 12 months from the date of issue and cannot be exchanged for cash.