Gaia, Hydra and Zephyr have new homes. The white frames I bought from Ikea have been transformed by hydro dipping, courtesy of Baz, Rik and Josh at Hydro Style UK, and I am so thrilled with them.
I picked the frames up last Friday and mounted the beadwork just in time to take them to the bead fair at Haydock Park on Sunday, where they joined Pyra for the first time.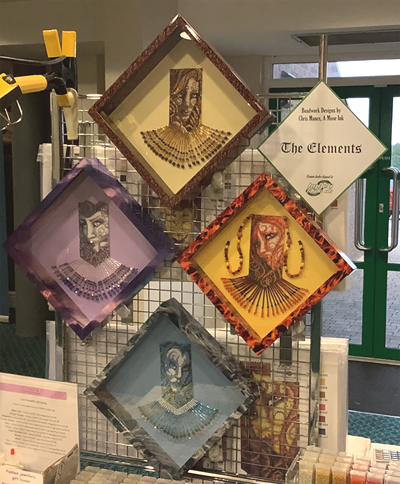 Now these 4 designs by Chris Manes are ready for display on the wall in The Beading Room. I have an idea where I want them to go but they may have to wait a little while longer while we organise more display space for the Delicas!